Privacy policy
Osborneknitwear.com understands and fully appreciates the importance of the privacy of our online visitors and the caution required in managing sensible information. By visiting this website you are accepting our Privacy Policy and our Terms and Conditions.
Our use of your personal information
We primarily use your personal information for processing orders and payments. Except for parties directly involved in executing your order (ex: courier), credit reference or fraud prevention agencies, we will never give, sell or hand your personal information over to third parties.
The data of your payment transactions are only shared with our Payment Service Providers (www.paypal.com , www.mollie.com and www.multisafepay.com) and  are sent locked over the Internet so they cannot be 'overheard'.
We may use your personal information -mainly your email address- for marketing purposes. When buying goods at our site, you'll be given the opportunity to subscribe or unsubscribe to our marketing campaigns under the caption "keep me up to date". You can at all times sign out either by clicking the "sign out" button (if applicable) or by sending us your request by e-mail to

 

info@osborneknitwear.com.
We will only use your disclosed phone number if it is necessary to contact you about questions you have asked, or the orders you have placed trough the online shop.
We may use your personal information for our marketing and demographic statistics, together with non-personal data to evaluate customer patterns. Such analysis will however only be used by our own management.
Finally, we may use your personal information for new purposes not yet described in our privacy policy. In such cases we will contact you before using them for such new purposes, in order to give you the possibility to refuse participation.
Which personal information might we collect? 
In order to process your orders and payments you will be required to give us information such as your name, e-mail, shipping and billing address and phone number.
In order to process the payment, additional (sensitive) information needs to be collected by our payment service providers, such as credit/debit card number, card expiration dates and CSC number. This particular information is only used for processing your payment and reimbursement.
Changes and deletion of personal information
You can at all times view, change or delete your personal information from our system. For doing so please send us your request by mail to

 

info@osbrneknitwear.com. If you have created an account you can change, add and remove adresses on your account page.  
In case of deletion, we will send you a confirmation by email once your request has been processed.
Liabilities concerning personal information
We are not liable for errors in the data you provide us, through which we cannot fulfill our obligations.
You are responsible for the confidentiality of your password linked to your user's profile.
The site may only be used if you are in legal capacity of doing so (ex: minors should have parent or guardian consent).
Cookies
This websites uses cookies. A cookie is a small piece of data stored on the users web browser while using a website. This enables the website to retrieve the data stored in the cookie during future visits.
Cookies are used in order to be able to guard your shopping cart and to keep records of on site activities, which enables us to improve our services and your on site experiences.
You may refuse the use of cookies by selecting the appropriate settings on your web browser, however please note that if you do this you may not be able to use the full functionality of this website.
Google analytics
This website uses Google Analytics, this is a web based analytics service provided by Google, Inc. ("Google"). Google Analytics uses "cookies". The information generated by the cookie about your use of the website (including your IP address) will be transmitted to and stored on Google servers. Google will use this information for the purpose of evaluating your use of the website, compiling reports on website activity for website operators and providing other services relating to website activity and Internet usage. Google may also transfer this information to third parties where required to do so by law, or where such third parties process the information on Google's behalf. 
Google will not associate your IP address with any other data held by Google. 
By using this website, you consent to the processing of data about you by Google in the manner and for the purposes set out above.
If you have any additional question about our privacy policies do not hesitate to contact us by mail to info@osborneknitwear.com.
A testament to timeless style  
At Osborne, we transcend the fleeting waves of fashion and focus on leaving a legacy of style. Our knitwear collection is curated with meticulous attention to detail, not only to be trend-proof but also to form the core of your closet through the years. A sweater from Osborne is a choice for enduring elegance; it is an investment in time-tested style that does not weaken under the pressure of seasonal changes, but enriches and empowers your individual taste. It is the embodiment of a vestimental confidence that only grows stronger with the passage of time.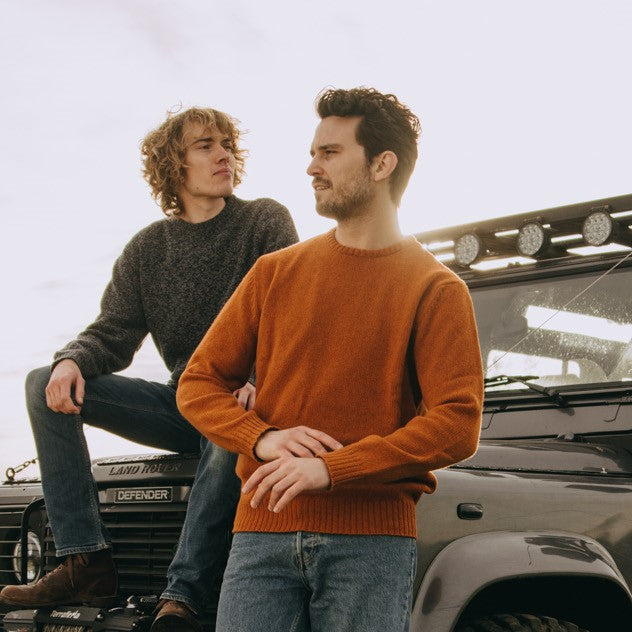 A palette of personality
Your individuality is our canvas and our basic models in over 40 rich colors are the paint. At Osborne, we understand that color is an extension of your personality and feelings, which is why we offer a spectrum of options to suit every mood, moment and milestone. With a variety that pales the rainbow, you can choose the tone that highlights your character today and transitions effortlessly into the shades of your life tomorrow.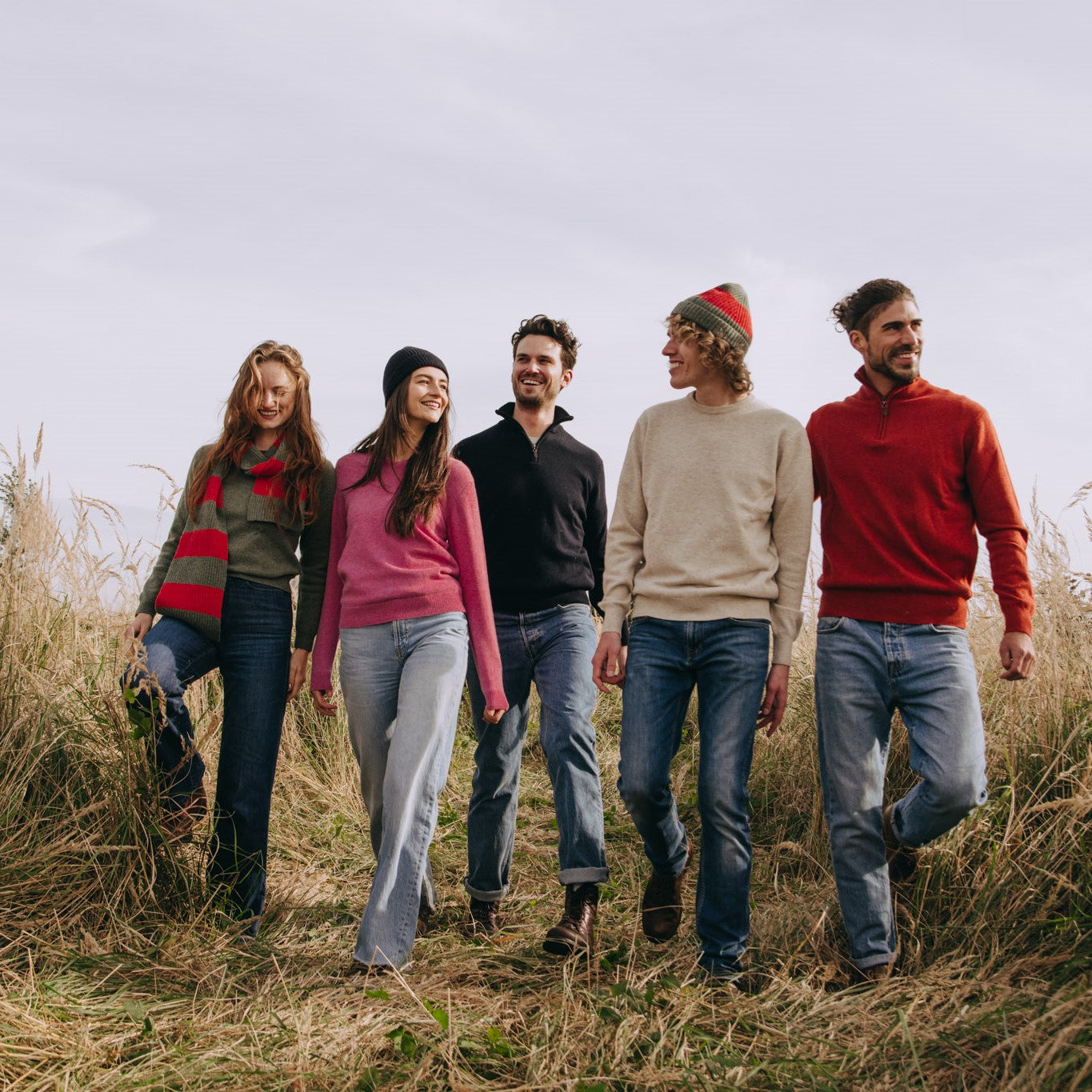 The purity of simplicity   
Every thread woven into our sweaters tells a story of uncomplicated purity. We stand firm in our promise of 100% homogeneous yarns - no blending, just the unadulterated luxury of lambswool, geelong, and cotton.This undiluted quality guarantees not only superior longevity and ease of care, but also comfort that breathes with you. Our sweaters embrace you with warmth without smothering, and guarantee an elegance that remains as vibrant as the day they were woven. With Osborne, you choose a knitwear that captures the essence of sustainability - in style, form and ethical value.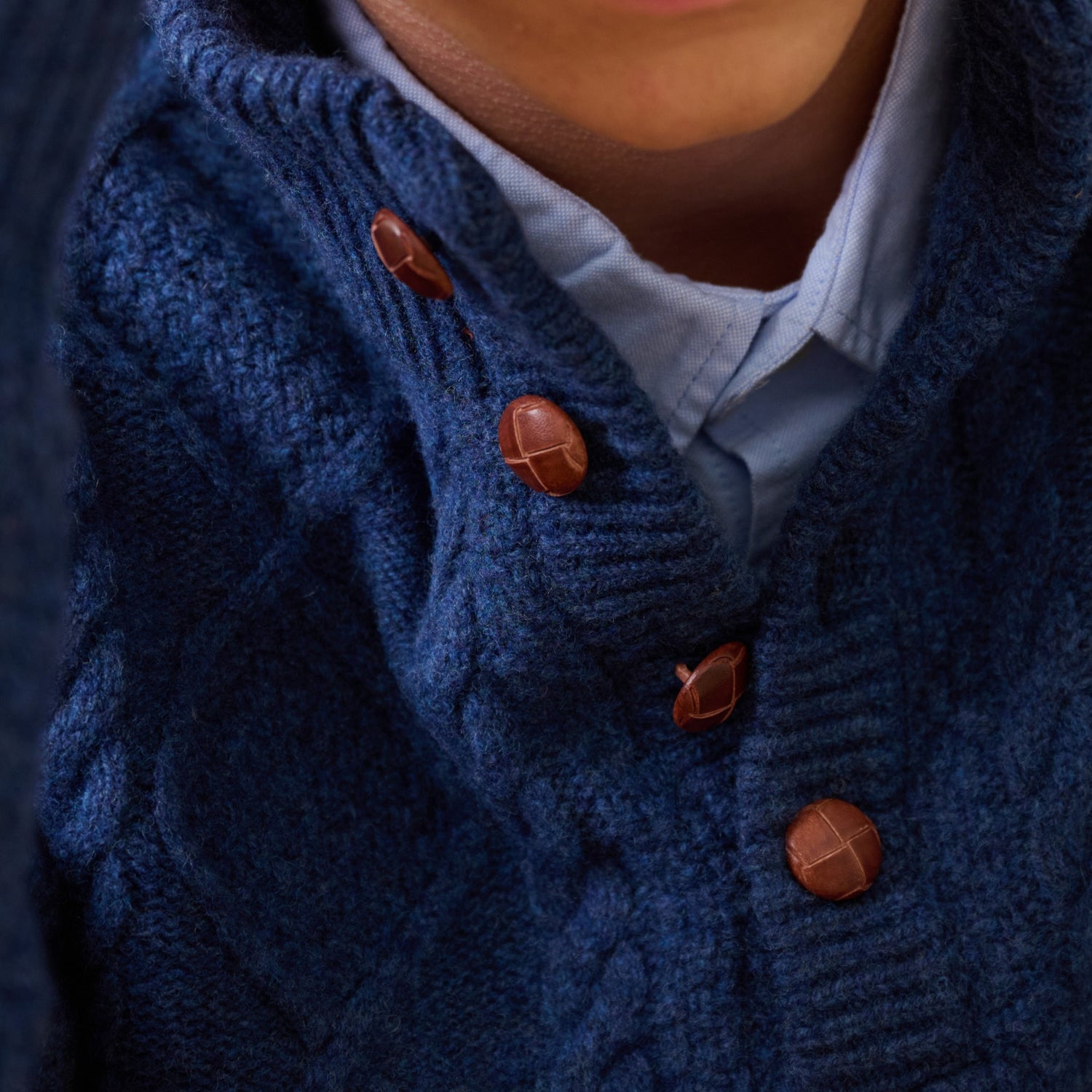 The value of essential quality  
An Osborne sweater equals a lasting investment in your wardrobe. These pieces transcend temporary trends and are designed to be durable in both style and texture. They are not just fashion items, but sensible purchases that retain their value over the years. While fast-fashion alternatives often sacrifice quality, we stay true to our values and promises. Choosing Osborne is choosing clothing that offers more than a season: it is a long-term enhancement to any closet.