Lambswool men windstopper half zip saddle shoulder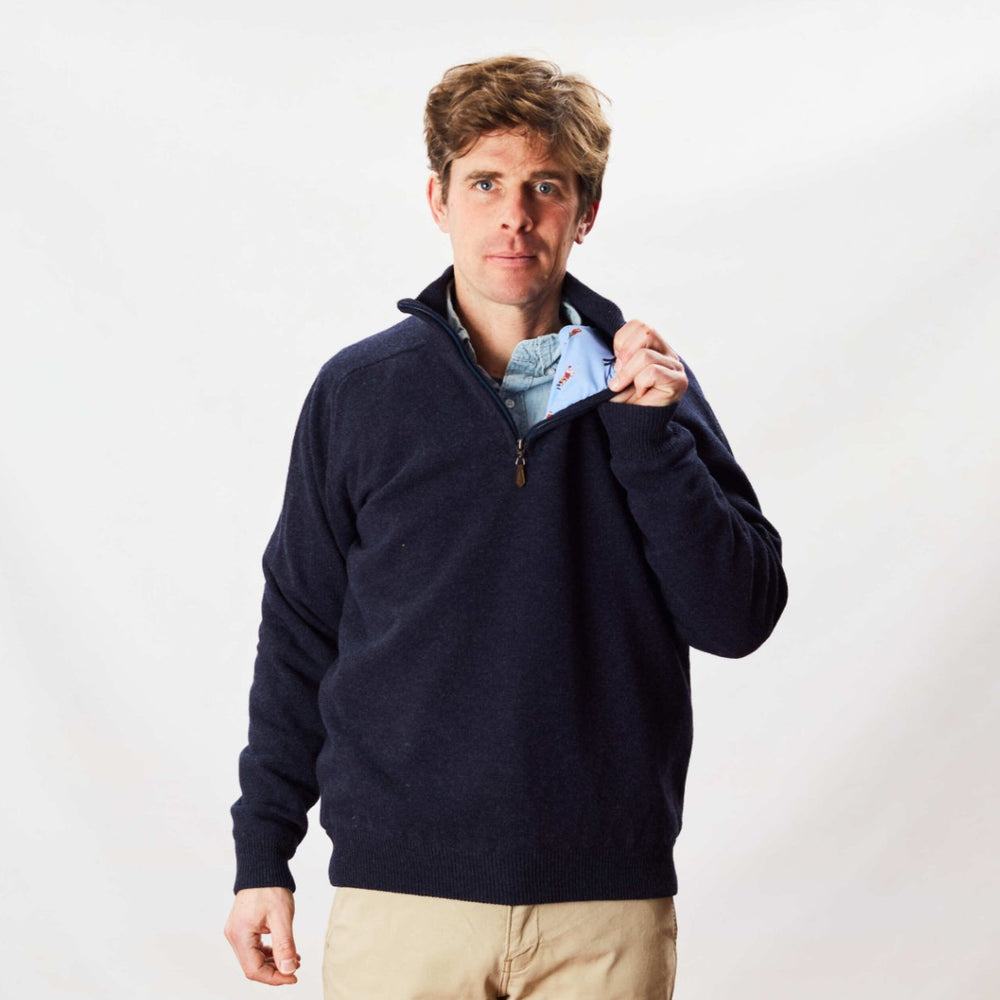 Browse through our quarter-zipped pullover-jackets, which include a polyamide lining to keep you warm for any outside activity during cool fall and winter days.
The casual yet elegant look of a quarter zipped pure Lambswool pullover combined with the comfort of a wind-blocking jacket.
Knit on tight tension, which guarantees an unparalleled quality and low pilling.
The polyamide lining is light and flexible.
Reset your password
We will send you an email to reset your password.