Lambswool men V-neck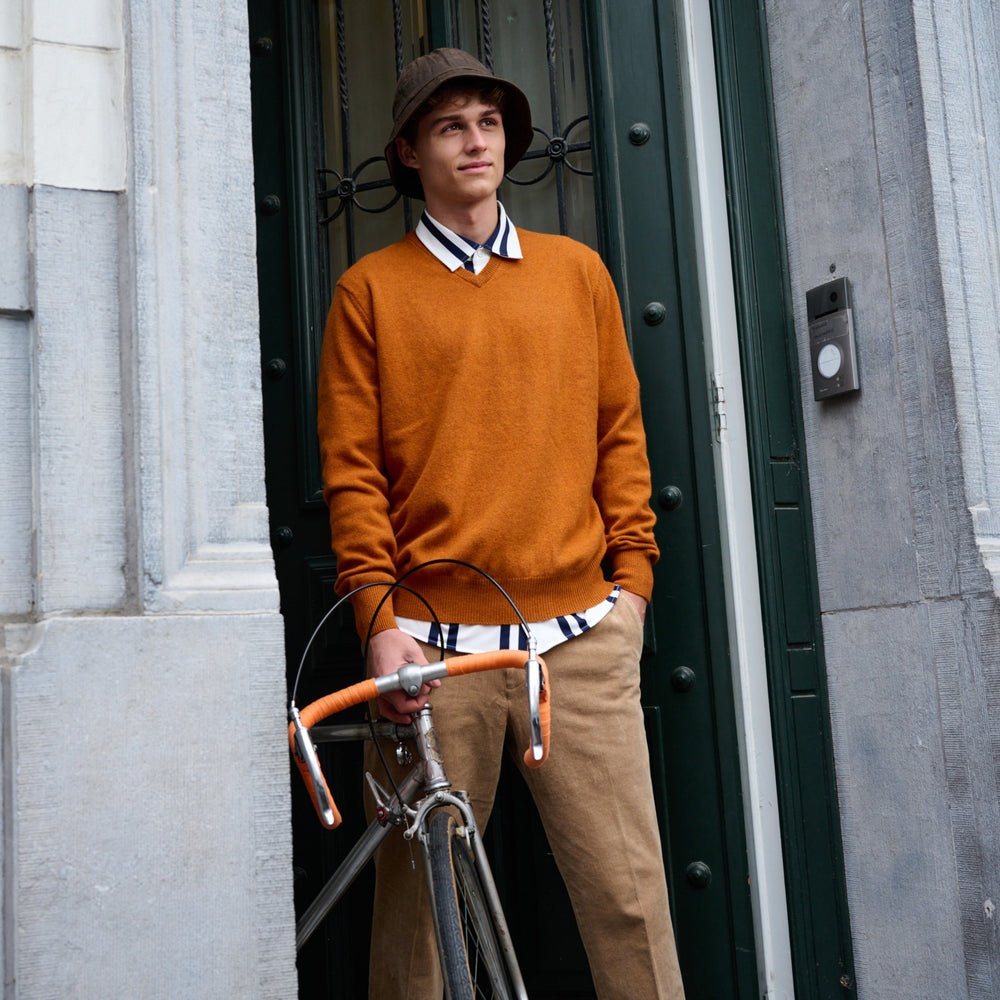 Ideally worn over a polo or shirt, our classic V-neck sweater will provide you the looks, warmth and comfort you're looking for.
Made from 100% Lambswool of the highest quality, this classic piece affords a balance between the casual and the formal.
Knit on tight tension which guarantees an unparalleled quality and low pilling.
Reset your password
We will send you an email to reset your password.